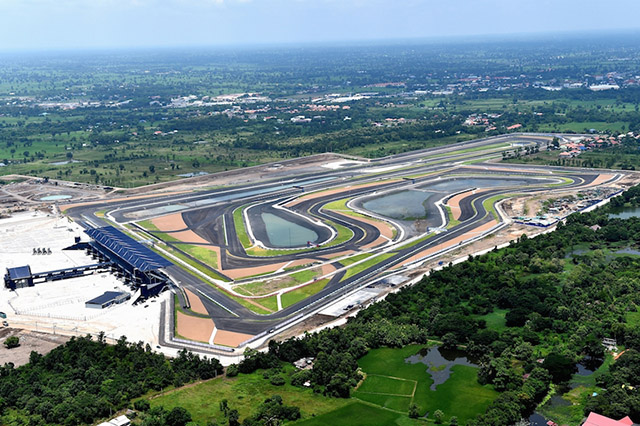 Buriram, photo credit: Buriram United International Circuit
Buriram
Buriram is transforming itself from a town known for its Khmer temples into the most modern city in Thailand's northeastern region. Ex-politician Newin Chidchob is driving the effort to make Buriram the center of Thai sport. As well as a shiny new world-class-standard football pitch, the Mobile Stadium, he's also built the
Buriram United International Circuit
, a race track set to host international events, starting with the World Superbike Championship in 2015 and Super GT in October. Of course, there are natural attractions in the area, too, like Phu Khao Fai Kradong crater and Playlaploen floral park.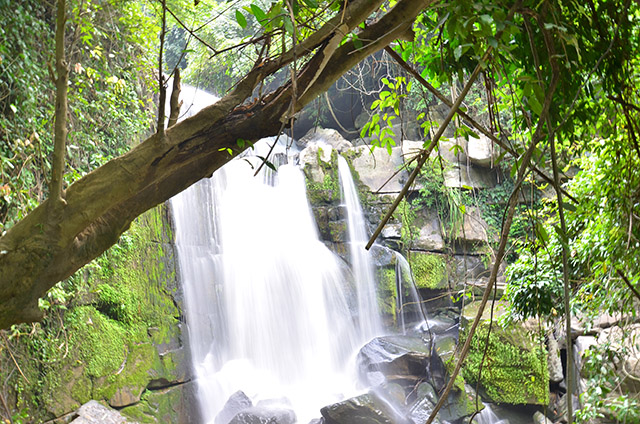 Phitsanulok
Phitsanulok
In 2014, this province discovered it was home to two previously unknown waterfalls:
Phai Si Thong
in Wanthong district and Pa Kang Waterfall in Chat Trakan district. The new discoveries have prompted this Northern gem to promote itself as a new destination for nature lovers. Phai Si Thong has nine tiers stretching across 1.5km, of which the fifth and ninth are supposed to be the most beautiful, with 15-meter-high falls. Other natural attractions worth visiting in the area include Savanna Thung Salaeng Luang National Park, Phu Hin Rong Kla National Park and, for experienced white-water rafters, the Kaeng Hin Phoeng rapids.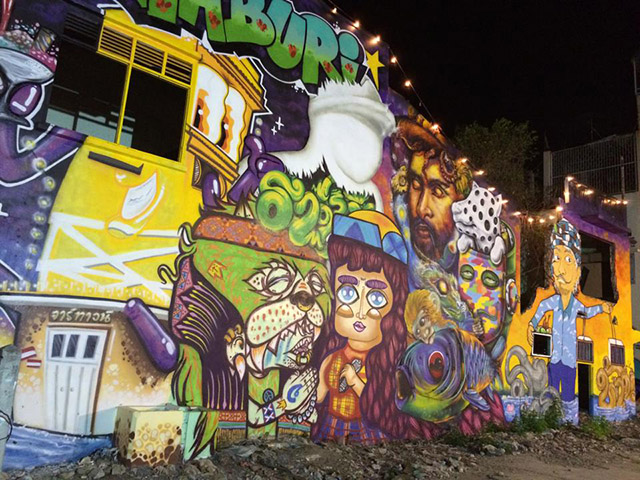 Ratchaburi
Ratchaburi
This sleepy town is building a reputation for the arts through statement sculptures. Taweesak "Lolay" Srithongdee's two contrasting characters, Dollar and Dek Din, have joined local ceramicist Wasinburee Supanichvoraparch's giant polka-dot dog, i-Jub. Ratchaburi's own public gallery,
d Kunst
, has also just opened its art library. If you're looking for a suitably artistic hotel to stay in, check out the cool
Space 59
, which offers chic, industrial rooms for THB650 ($27) for superior and THB1,350 ($56) for deluxe.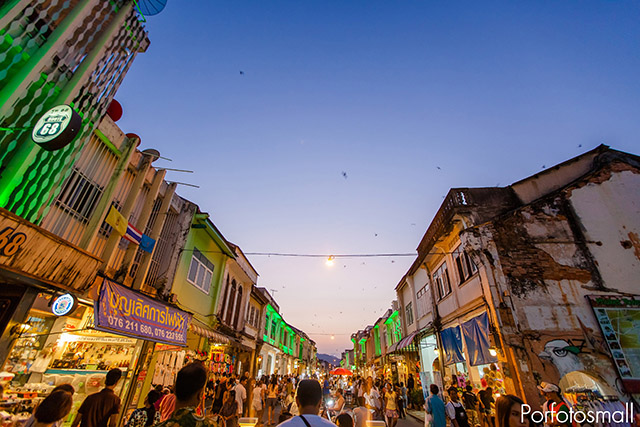 Phuket Walking Street. Credit Phuket Walking Street
Phuket
Things just keep getting better on the Pearl of the Andaman. The biggest news is that W Retreat Phuket is currently in the pipeline, though that won't be open till 2016, along with the arrival of another luxury property, Rosewood Phuket. Things are happening in Patong, too. For one, Sansiri has moved into town with a new condo development,
The Deck
, aimed at short-term holiday lets, while the new Andakira Crest Patong Resort has also opened. Efforts were also set in place last year to reorganize Phuket Town's walking street, so visitors can truly enjoy the charming architecture.