Geisha, Ninjas and Samurai
Kanazawa, a UNESCO City of Crafts and Folk Art, is the compact capital of Ishikawa Prefecture. Known as "Little Kyoto," it is one of the best-preserved Edo towns in Japan, and offers plenty to explore. Grab a free map from the train station, hop on the tourist loop bus, and you're good to go. A ride is 200 yen ($2.30), but we suggest you get a day pass that allows you to hop on and off as many times as you want, available on board at 500 yen ($5.70).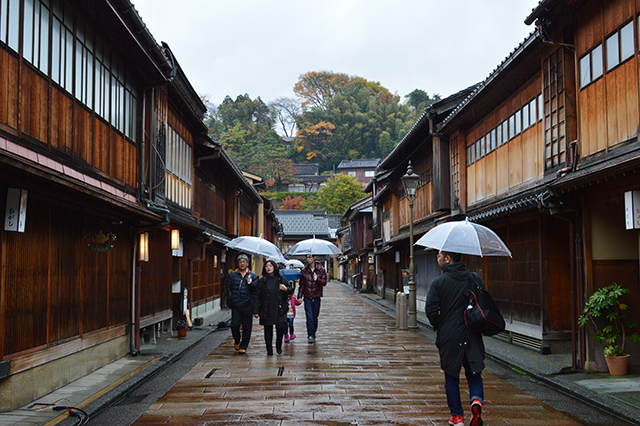 Higashi Chaya District
Do
Starting from the train station, head over to Higashi Chaya District by the Asano River. You can't miss the beautifully preserved
path lined with historic ochaya (teahouses) where geishas entertain their guests. Built back in 1820, Shima House is still open to the public and offers a rare glimpse at a traditional Japanese interior, old housewares and music instruments. Complete the experience with a cup of green tea and traditional dessert (around 700 yen($8)) in the guest room.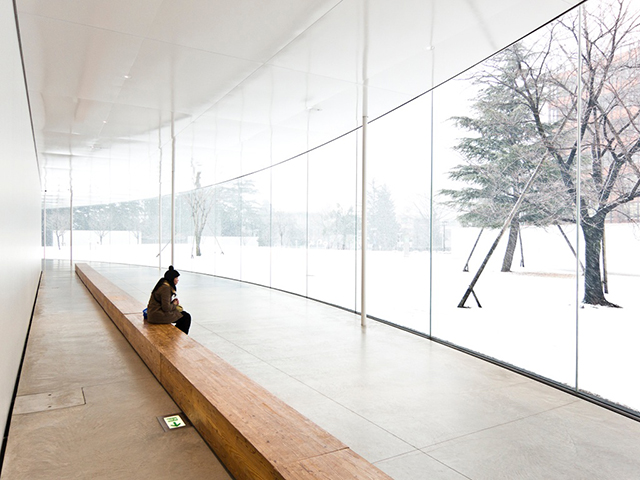 21st Century Museum of Contemporary Art
Next stop is Kenrokuen Garden (entry costs 300 ($3.40)), right by Kanazawa Castle, which is considered one of Japan's most picturesque gardens, with amazing cherry blossoms in the spring. It's also nice in the fall when the leaves turn different shades of red. Not too far away is the striking 21st Century Museum of Contemporary Art, which exhibits contemporary pieces by local and international artists. Entrance is often free.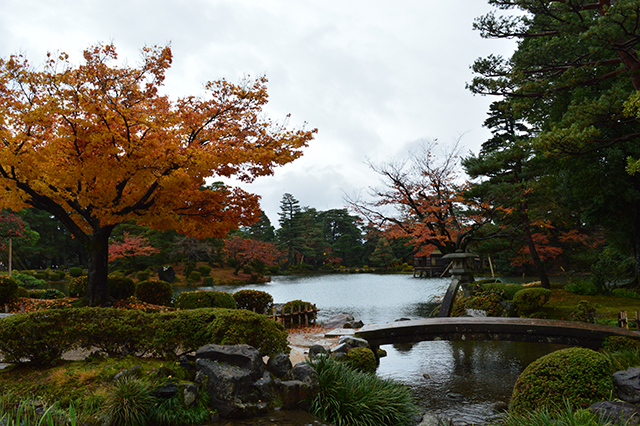 Kenrokuen Garden
In the southern part of the city you'll find the former military outpost Myoryuji Temple, also known as Ninja Temple. You can only go inside with a pre-booked tour (in Japanese) to see its secret rooms and hidden passages. The nearby Nagamachi district, or Samurai District, is also a hit with tourists. To get a feel for the lifestyle of a samurai, enter Nomura-ke House (500 yen($5.70)), its central attraction.
Hungry? Kanazawa is also famous for its high-quality seafood, so make a stop at Omicho Market, its largest fresh food market with over 200 stalls. Although the market is busiest early in the morning, you can still get fresh oysters, scallops, and sashimi donburi most times of day. Note: many shops are closed on Sundays.
One hot date to jot down is the first Saturday of June, when the Hyakuman-goku Festival sees the town's annual parade take place with traditionally adorned residents dancing on the main street, and floating lanterns light up the Asanogawa River at night.
Stay
Accommodation is less exciting in Kanazawa, but it is a popular base for those looking to do day trips to nearby towns during busy festival seasons. There are several low-budget accommodation options close by the station like
Toyoko Inn
. For a traditional stay, look
here
.
Getting There
Thunderbird and Raicho limited express trains run from both Osaka and Kyoto to Kanazawa. From March, you can also catch the extended Hokuriku Shinkansen-Nagano train to Kanazawa, which is only 2.5 hours from Tokyo.
Slow Life in Shirakawago
UNESCO World Heritage-listed Shirakawago is home to numerous gassho-zukuri (farmhouses) that are over 250 years old and can withstand very heavy snow in the winter. We suggest you visit Ogimachi, which is the biggest and by far the most visited village in the region.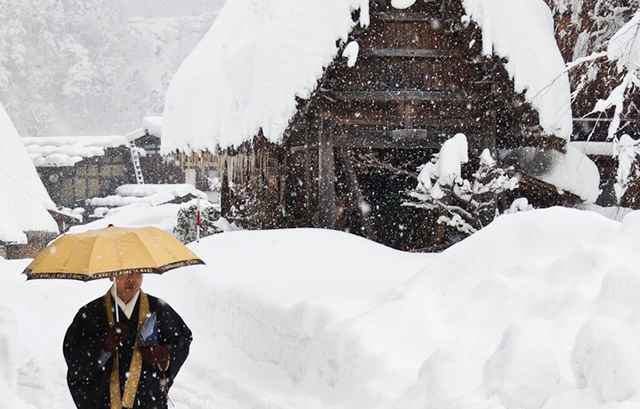 Shirakawago
Do
As you leave the bus station, walk across the bridge, where you'll be greeted by old-style farmhouses, seemingly untouched by modern development. Take a stroll around the small village, and make a stop at Wada-ke House, the largest gassho open to the public. There are many small shops and stalls selling ramen, hida beef and rice sticks, and soft serve ice-cream, if you're looking for a snack.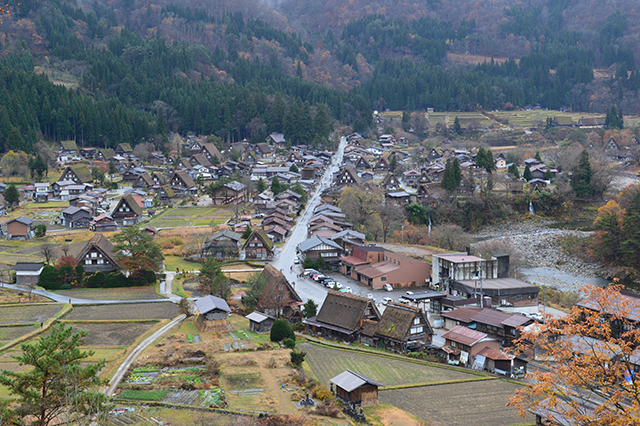 Shiroyama Observation Point
Take the walking trail to the Shiroyama Observation Point, which offers the iconic panoramic view of the village that's often shown on postcards. A great selfie spot, there are also photographers on-site offering to take high quality photographs,
many of whom speak Thai.
The best time to go is during the Light Up Festival, which takes place on selected dates at the end of January through February, when the snow-covered farmhouses are all lit up at night.
Stay
Although you can cover the village comfortably within a day, a stay in one of the gassho guesthouses is an experience in itself.
These lodgings are run by local families, offering simple and traditional accommodation, shared amenities and home-cooked meals for dinner and breakfast. If you want to stay overnight during the Light Up Festival, be sure to book in advance. Go
here
to make bookings; popular choices include
Koemon
and
Magoemon
farmhouses.
Getting There
Shirakawago is only accessible from Kanazawa and Takayama via the Nohi Bus that operates a few times a day. Check out the schedule
here
. There are also day-trip tours covering this region which connect the town to the larger cities in the region.
---
Gifu Hida-Away
Takayama
is a mountainous city in the Gifu Prefecture, also known as Hida-Takayama. Famous for its
Autumn and Spring Float Festivals
, and delicious hida beef, the city is ideal for exploring on foot.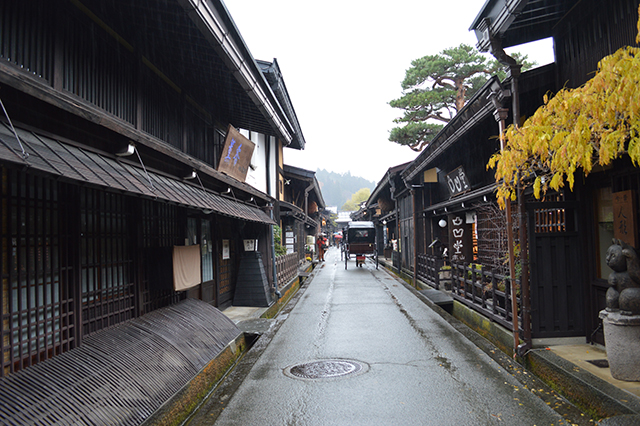 Takayama
Do
Ten minutes from the JR Train you'll find Jinya-mae Market, which lines the street in front of the Government House, and the
slightly bigger Miyagawa Market on the bank of the Miyagawa River. Starting from 6:30am, both markets sell simple organic produce, pickles, dango snacks and craft products.
The nearby Old Town is a must-see: three historic lanes lined with old homes, small stores selling sake, miso paste, coffee and other traditional delicacies. Be sure to visit Sannomachi Street. If a rickshaw ride is too expensive for you, some hotels do provide bicycle rental.
Takayama's famous hida beef can be found at stalls all over town: on sticks, in buns and in ramen. Another treat you don't want to miss is the sukune kabocha (pumpkin pudding in black honey) at Le Midi takeaway booth, next to the upscale French restaurant of the same name.
Takayama gets most crowded during Takayama Matsuri, a parade held once in April and once in October, which features beautifully decorated floats. If you just want to get away from it all, take the Higashiyama Walking Path, which takes in many small temples, shrines and old ruins.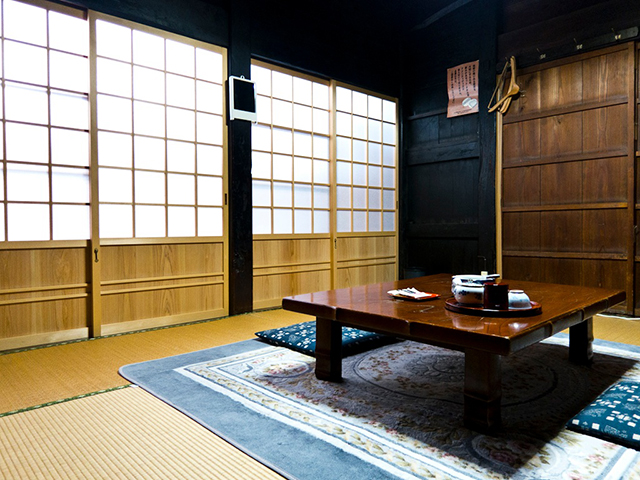 Traditional Guesthouse
Stay
Staying at a traditional Japanese ryokan (guesthouse) is a must. In Takayama there are many small family-run ryokans and larger commercial ones. Although on the pricey side, a package stay at the popular Oyado Yamakyu is great as it also houses
its own onsen (public hot bath). Take this opportunity to wear a yukata and also indulge in a locally sourced, homemade 10 course Japanese dinner that comes with a delicious hida beef hot pot.
Getting There
Takayama is accessible via the Nohi Bus, with regular trains running from big cities in the region from Kanazawa, to Kyoto and Osaka.
GETTING THERE
Airlines like Thai Airways, Cathay Pacific and Japan Airlines offer daily flights from Singapore to Osaka Kansai International Airport, with prices starting from $708 and involves a stopover in Bangkok.The Airport Limousine Bus from KIX Airport to Osaka city center is available from 6am-1:45am at 1,550 yen ($17.70).
The best way to see these towns is to get the Takayama-Hokuriku 5-Day Tourist Pass at 10,500 yen ($120), which gets you unlimited travel on JR trains between Osaka, Kanazawa, Takayama and Nagoya. It also includes bus travel on the Nohi buses to Shirakawago. Available for purchase at Japan travel agencies in Bangkok from now through Jun 30.
EXCHANGE RATE
$1 = 87.50 yen