From budget-friendly boutiques to luxurious sanctuaries, here are some of the best spas Bangkok has to offer
Bangkok's multitude of top spas offer head-to-toe rejuvenating treatments and Thai massages. Here are some of the best ones in town, whether you're looking for a cheap and quick fix or a long, pampering session.

Budget-friendly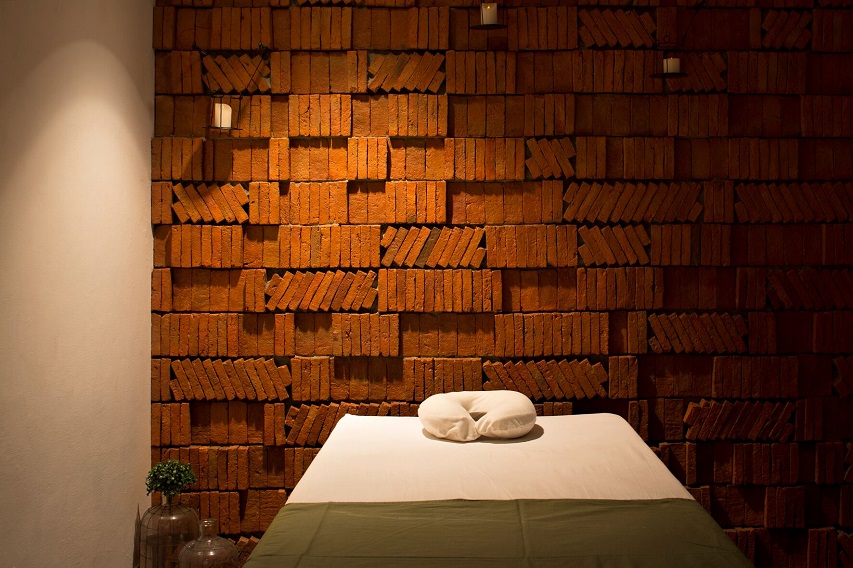 Neighborhood: Phloen Chit
Vibe: Rustic, dark teak wood floors, red brick walls and swathes of plantlife.
Price: B250 (around $11) for a quick 25-minute traditional Thai massage, or B275 for a more relaxing 25-minute head, back and shoulder massage.
28/3 Soi Ruamrudee, 062-335-5600. Open daily 10am-midnight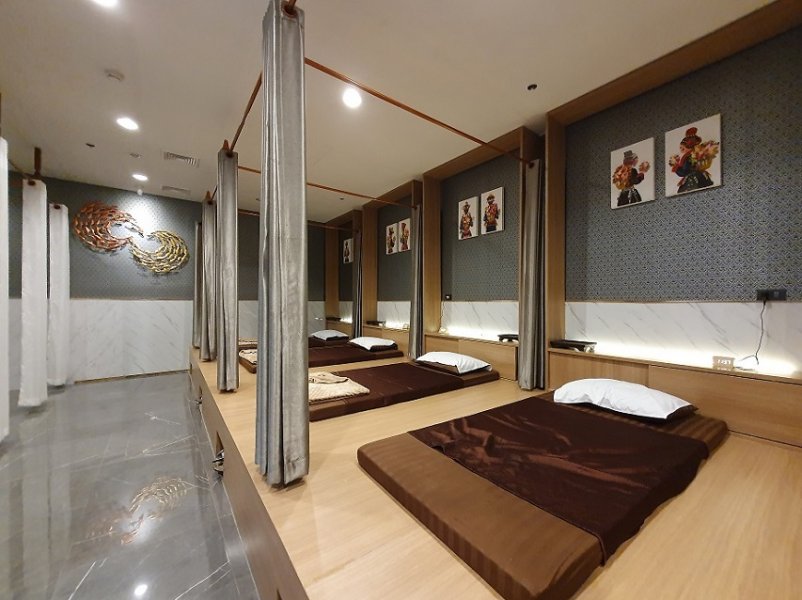 Neighborhood: Charoen Nakhon
Vibe: Old world-luxe with dark, earth tone colors and Thai accents like golden murals, jasmine garlands and silk upholstery.
Price: The oriental foot massage range from 30 minutes for B350 and 60 minutes for B550, while the 90-minute traditional Thai massage will cost you B750.
B1/F, IconSiam, Charoennakorn Soi 5, 02-003-9266. Open daily 10am-10pm

Mid-range
Neighborhood: Ratchaprasong
Vibe: Soothing minty hues, contemporary Thai furnishings and huge windows that brighten up the whole space.
Price: B900 (around $40) for a 60-minute Nana Infusion Herbal Steam, which takes you through a body pampering session with steamed Asian herbs that help release healing essential oils for aromatherapy effects and toxins through sweat. The herbs are also loaded with natural anti-inflammatory and anti-septic properties which help promote a healthier looking skin.
12/F, Zen Tower, CentralWorld, Ratchadamri Rd., 02-252-5725. Open daily 10am-10pm
Neighborhood: Charoenkrung
Vibe: A sophisticated, mystical rainforest with its rich green shades and champagne-pink Champaka flower decor.
Price: B1,200 for a 60-minute Erb Oriental Sole Foot and Leg Relax massage that uses the spa's own herbal mixture of plai, lemongrass, basil, lemon and camphor essential oil to help relieve muscle tension in your legs and feet, plus restoring moisture for a smoother and softer skin.
Warehouse 30, Charoenkrung Soi 30, 02-117-2266. Open daily 10am-8pm
Neighborhood: Old Town
Vibe: Cozy, down-to-earth vibe, with plenty of natural light, dark wood accents and a touch of greenery.
Price: B1,500 for a 90-minute Sit, Sleep, Stand and Step package that tackles specific "posture" problems through a combination of Thai and aromatherapy massages.
1/F, Once Again Hostel, Soi Samran Rat, 098-046-4524. Open daily 11am-8pm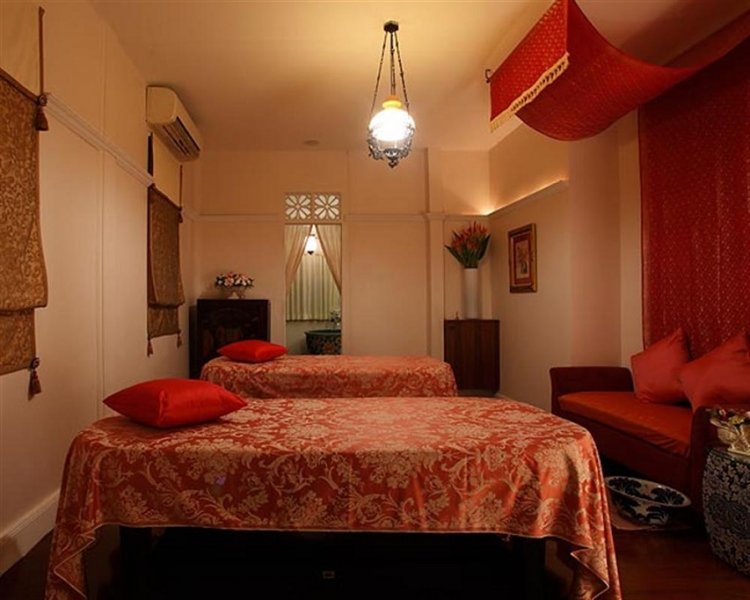 Neighborhood: Silom
Vibe: Charming and picturesque century-old house with a small private garden—you'd forget you're in Bangkok's bustling business district.
Price: B1,950 for a 70-minute Divine Stress Melt Away package that starts with a Japanese Ashiyu foot soak to help relieve aches and fatigue from your feet, followed by head, back and shoulder massage using a herbal compress.
10 Srivieng Rd., 02-236-6788. Open daily 11am-9pm

Treat yourself
Neighborhood: Phrom Phong
Vibe: Minimal chic and comfortably cozy, with clean white and teal green decor, while framed illustrations by Thai illustrator Bloody Hell Big Head inject a youthful vibe.
Price: B3,550 (around $155) for a 210-minute Cottage Rejuvenation Package that includes a 60-minute body scrub, followed by a 90-minute aromatherapy massage and a 60-minute nourishing facial treatment.
Sukhumvit Soi 49, 02-077-7172. Open daily 10am-9pm
Neighborhood: Pratunam
Vibe: Intimate, mood lighting and a melange of dark wood aquatic hue furnishings
Price: B4,200 for the one-hour-thirty-minute Energy Boost package, which includes a 30-minute turmeric and lemongrass scrub followed by a 90-minute Thai oil massage using Ayurvedic techniques to help ease strained muscles and a 30-minute facial using eastern massage techniques and crystal therapy to combat dry skin and stimulate cell turnover for younger looking skin.
8/F, Amari Watergate Bangkok, Petchaburi Rd., 02-653-9000. Open daily 10am-10pm
Dior Prestige La Suite
Neighborhood: Charoen Nakhon
Vibe: Luxurious, cozy and gently-lit with a combination of neutral tones of pristine white walls and wooden accents.
Price: B5,500 for a 90-minute Dior Prestige grand facial treatment, which begins with a soothing back massage before the rose extract-Dior Prestige skincare collection is applied to your face for a youthful and luminous complexion. These include the nourishing Dior Prestige La Micro-Huile de Rose serum, Dior Prestige Light-In-White brightening cream and the regenerating Dior Prestige Light-In-White brightening serum.
M/F, IconSiam, Charoennakorn Soi 5, 02-056-8462. Open daily 10am-8pm

The ultimate indulgence
Neighborhood: Sathorn
Vibe: A hidden oasis situated in the hotel's lush garden, boasting natural light and warm earth tones of light stone and teak wood.
Price: B7,000 (around $300) for a two-hour-thirty-minute Jasmine Purifying Ritual that helps you regain that plump, soften skin and youthful, hydrated complexion. It includes a 10-minute foot scrub, a 20-minute body cleansing and a 20-minute purifying jasmine bath, followed by a 90-minute warm jasmine oil massage and a 10-minute facial.
The Sukhothai Bangkok, 13/3 South Sathorn Rd., 02-344-8888. Open daily 9am-10pm
Panpuri Organic Spa at Park Hyatt Bangkok
Neighborhood: Phloen Chit
Vibe: Minimalist and sophisticated space awash with natural light, combined with understated luxury of marble and organic decor.
Price: The ultimate indulgence package takes you through a 210-minute (B9,800) organic foot ritual, followed by organic milk salt body scrub and body wrap, a signature massage using herbal compress and facial using Panpuri's Lotus Defense skincare line.
11/F, Park Hyatt Bangkok, Central Embassy, Wireless Rd., 02-011-7462. Open daily 10am-10:30pm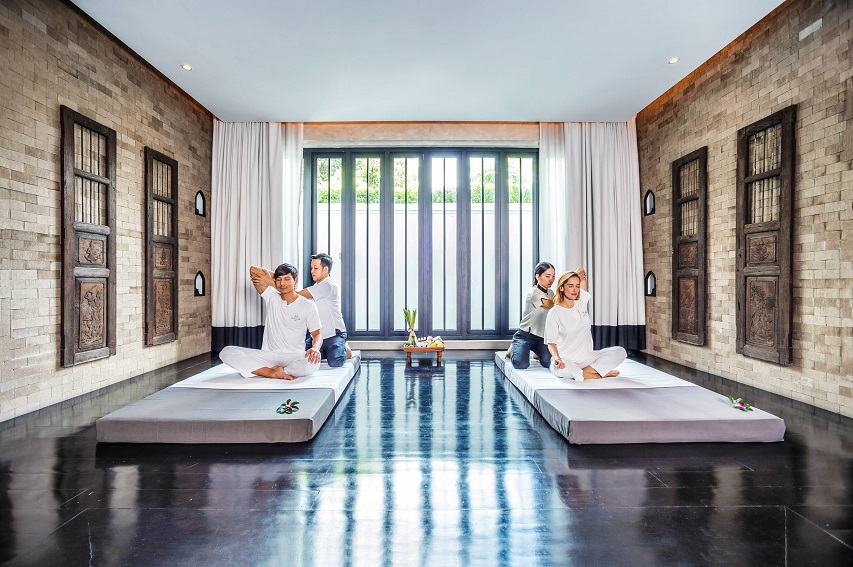 Neighborhood: Dusit
Vibe: A secret sanctuary with dimmed lights, dark hues and sophisticated Asian-meets-Art-Deco accents.
Price: B11,800 for a 240-minute Serenity at the Siam package, which includes a body balance salt therapy exfoliant using a Himalayan salt and plant essences to massage your entire body, followed by a 15-minute steam room session to unwind and a full body massage using Australia's Sodashi Serenity oil. Complete your pampering experience with an intensely moisturising French clay body mask and Sodashi Thermal Infusing facial treatment.
The Siam Hotel, 3/2 Khao Rd., 02-206-6998. Open daily 10am-10pm
---
A version of this article first appeard on BK Magazine.