Barely past the second week of the new year and we're already seeing more than our fair share of super bizzaro news. From the floods in the East to Singapore's very own drug lab, here's what's happened lately.
Urban kayaking a possibility in the East

Photo credit: Twitter user @handsomehonker
One of the best things to come out from yesterday's (Jan 8) floods in the East has to be this Facebook event set up by an outdoor adventure organization calling on participants to try "urban kayaking" on the next heavy downpour. It's always nice to see usually uptight Singaporeans have a stab at humor during dire times. Jokes aside, it was reported that the East of Singapore experienced about two weeks' worth of rain over four hours, which our drains obviously couldn't handle. Many were left standing on the seats or navigating the knee-high floods, while others were trying to get their stalled vehicles somewhere safe. But thankfully, the floods were gone just two hours after the mini Monday apocalypse began.
And then there was an urban waterfall in Tampines

Photo credit: Gary Wu, on SG Road Vigilante's Facebook group
A resident in Tampines came across a lift with an unusual overflowing water feature. After the town council caught wind of the incident, they sent a team down to rectify the issue. It turns out that there were "particles being washed and deposited at the trapped gully" at the unsheltered top floor of the car park, which then raised the water level to the point of overflowing into the lobby and down into the shaft of the lift.
A man lives out his Grand Theft Auto (GTA) dreams, only to wreck it just minutes after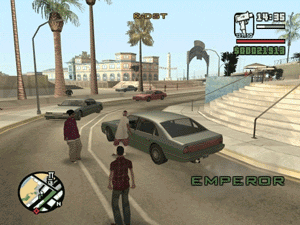 In true GTA style, a man decided to rob a woman of her car at knifepoint at Upper Bukit Timah Road, armed with nothing but a sickle. However, he ended up crashing somewhere near Woodlands Checkpoint just 15 minutes after the robbery. He was arrested shortly after a brief stand-off with about eight to 10 officers, and was found to be in the possession of "drug paraphernalia, controlled drugs, a knife, an axe" and that sickle he used. Following that petrol station murder that happened in JB last month, we're just relieved that there were no fatalities throughout this whole ordeal.
Breaking Bad is making a comeback… in Yishun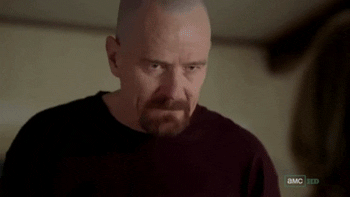 While the season finale of American crime drama Breaking Bad left much to be desired, two Singaporean men decided to put matters into their own hands and created their very own drug lab. That didn't last long as they were caught and arrested for what could possibly be the country's first illegal drugmaking case in years. The Central Narcotics Bureau (CNB) roped in the SCDF and Health Sciences Authority (HSA) in an operation to raid the suspected illegal drug lab in an industrial building in Yishun, and confiscated a significant amount of synthetic cannabis (street name "spice" or "K2") and a portion of "an unknown powdery substance". Looks like for Singapore, it is the CNB who knocks.
Singapore Airlines flips on decisions faster than Trump turns on Steve Bannon
SIA announced on Jan 3 that it would charge a non-refundable fee when customers pay for Economy Lite flight tickets using a credit card for flights departing from Singapore starting Jan 20. Obviously, the clapback has been overwhelming, with most people taking to social media to air their grievances. The very next day, SIA decided to flip on the decision, citing huge resentment from customers because of it. It's really a double-edged sword here: on one hand, it's good to know that SIA listens and takes customer feedback seriously (and actually do something about it), and on the other, it makes the management look bad, having to turn on a major decision so quickly. It shows the lack of thought put into making the decision in the first place, and how the company (initially) prioritized profit over its customers. Power to the people!
The board of censors did it again; this time banning a film about the Palestine-Israeli conflict
They're like that politically correct guy in the group who loves spoiling the fun by being a wet blanket. The Info-communications Media Development Authority (IMDA) has banned a film slated to screen at this week's Singapore Palestinian Film Festival, citing that the documentary offered a "skewed narrative" of the Palestine-Israeli conflict. Radiance of Resistance was awarded the "Not Allowed For All Ratings (NAR)" classification because the IMDA felt the documentary "[could] cause disharmony among different races and religions in Singapore". The documentary shows the occupation in Palestine through the lens of two fierce young girls who have become the face of the ongoing conflict.
While rare, it's not unusual for IMDA to issue NAR ratings. Three films in the last edition of Singapore International Film Festival were also banned and removed from the festival's final line-up. And it's bad enough that they're proposing changes to the Films Act, which will give IMDA officers more power when investigating breaches. Filmmakers like Boo Junfeng, Anthony Chen and Kirsten Tan have spoken out and prepared a community position paper here.
The ceiling in Resorts World Sentosa can't hold us…

Resorts World Sentosa. Photo credit: Flickr user @schristia
…unlike the people in Macklemore and Ryan Lewis' song. Over at the casino in RWS, a portion of the ceiling gave way at about 10am on Jan 2. Unfortunately, the accident injured three workers and one security officer. It was said that that part of the ceiling board came off during enhancement works, and that "there were no guests in that area during the incident". All the injured were discharged on the same day. Phew.
Shonda Rhimes should look to Singapore for the next episode of Scandal
The last huge corruption scandal Singapore saw was that whole debacle involving City Harvest Church. And now, it looks like Keppel is next. Keppel Offshore & Marine (KOM) is under fire for making illegal payments of US$55 million in bribes to Petrobras officials, and to Brazil's then governing political party between 2001 to 2014 to secure 13 contracts with Petrobras and Sete Brasil. Internal investigations began in 2015, but suspicious transactions only surfaced in 2016. Apparently, the boards of directors of both Keppel Corporation and KOM were kept in the dark about these payments. In turn, KOM was fined US$422 million under the Foreign Corrupt Practices Act (FCPA). Many Singaporeans, as well as opposition party members, have criticized that KOM was let off with just a slap on the wrist. But Senior Minister of State for Finance and Law Indranee Rajah addressed the issue in Parliament yesterday (Jan 8), saying that the investigation is still going, and that "nobody has [gotten] off – or not [gotten] off".
But that's not all. Shell Bukom wants in on the action as well. Officers from the criminal investigation department, police intelligence department and police coast guard arrested 17 men for their alleged involvement in "misappropriating fuel from Shell Bukom", following a police report made by the company itself. A total of $3.05 million and a tanker have also been taken in as part of the joint investigation. Details to roll out in the next couple of days.
For Scoot, when one door closes, another one opens… and breaks off
This is why patience and good communication is important, for all aspects of life. A Scoot 787 aircraft sustained damage on its door while it was being prepped for maintenance at Changi Airport. Nobody was injured, thankfully, but we can't say the same for the door. How did something like this happen? This is exactly how Facebook page Jetline Marvel puts it: the chocks were removed even before the airtug was connected, the brakes weren't on and the plane was still connected to the aerobridge. Classic recipe for disaster.
It's 2018; why are people still circulating photos of dead people?
Do people not learn from idiots like YouTube vlogger Logan Paul? Last week, four Singaporeans were killed in a car accident with a lorry in Port Dickson. Preliminary findings indicate that the driver had lost control while driving downhill in the area, and hit three cars, a lorry and a motorcycle. You'd think people would have the sensibilities to empathize with the relatives of the deceased, but no… instead they circulate unpleasant photos of the crushed car and the victims inside. One of their immediate family members has urged the public to stop circulating these photos. In this day and age, it's disappointing that someone so close to the deceased has to come out and tell the world off. Sickening.
Conservative Singapore blocks a gay Singaporean doctor from adopting his child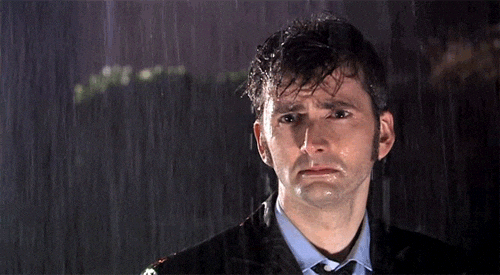 Outrageous and cruel. The Family Justice Courts has denied a gay Singaporean doctor's application to adopt his child whom he "fathered through surrogacy" in the U.S. There are currently no laws in Singapore that explicitly prohibit surrogacy itself, though there are guidelines set out by the Health Ministry to prevent reproduction centers from practising surrogacy. While this decision shows the continued insistence of the government to determine what a "family" unit should rightfully be, the ruling judge, District Judge Shobha Nair, has stated that "[the doctor's] sexual orientaiton was not a matter which was taken into account in her ruling", and that the court based the decision on the fact that an exchange of payment between the doctor and the surrogate was the key factor in the rejection. According to Singapore's Adoption of Children Act, "no payment or other reward in consideration of the adoption except such as the court may sanction" is allowed. Nonetheless, the doctor will be filing an appeal against the court's decision, and we wish him all the best.