No season six spoilers, we promise.
Season 6 kicks off tonight, and we can't help but be reminded how life in Singapore often mimics life in Game of Thrones, for better and for worse. Here are 23 moments when we felt right at home in Westeros and Essos.
1. When you hear of another MRT breakdown
2. When you fight off a queue of aunties, only to discover that your favorite char siew has sold out
3. When you hear the bar behind The Projector has closed indefinitely
4. When you find out that ERP charges will increase at three gantries
5. When your taxi uncle turns out to be a political commentator
6. When an auntie cuts ahead of you at NTUC FairPrice but you bite your tongue because #pioneergeneration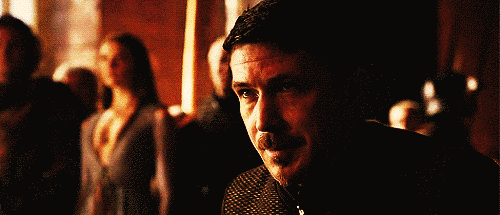 7. When PM Lee scolded us about the trash situation at Laneway 2015
8. Going to work when the PSI is 300
9. When there's a headphoned teenager on a reserved seat on a crowded train, deeply engrossed in their iPhone
10. When you wake up after a weeknight Chinatown cocktail crawl
11. When you step out of the shower in Singapore these days
12. When you find out someone supports a different political party
13. When it's ladies' night and your girls can't get Ubers
14. When you realize you shouldn't have had that 3am prata
15. When a salesperson accosts you outside an MRT station
16. When you think about Singaporean press freedom
17. When you hit up the newest American barbecue restaurant
18. When someone on Facebook has an opinion on "lifestyle choices"
19. When you post an innocent link on FB, and all your right-wing "friends" crawl out of the woodwork
20. When you realize your house might have a lizard problem
21. When you're trying to get a taxi outside kyō at closing time
22. When that insurance agent ex-schoolmate calls to say "we should catch up"
23. When you try to make eye contact with that cutie on your feeder bus